10 Fabrication Technologies for Acrylic Mirror Sheet
The application of acrylic mirrors is more and more widely, do you know what the main manufacturing technologies of acrylic mirror sheets are?
DHUA as a professional manufacturer of plastic mirror sheet here lists the following 10 fabrication technologies for the acrylic mirrors. 
Saw cutting, router cutting process
When we receive an custom order with specified drawing requirement, we will cut acrylic mirror sheets in accordance with the requirements of the customer's drawings. We usually call this cutting process as opening material, use the cutting tools or machines, such as hook knife, Hacksaw, coping saw, band saws, tablesaw, jigsaw and router, to cut the acrylic mirror sheet to the specified sizes and shapes according to customer's requirement.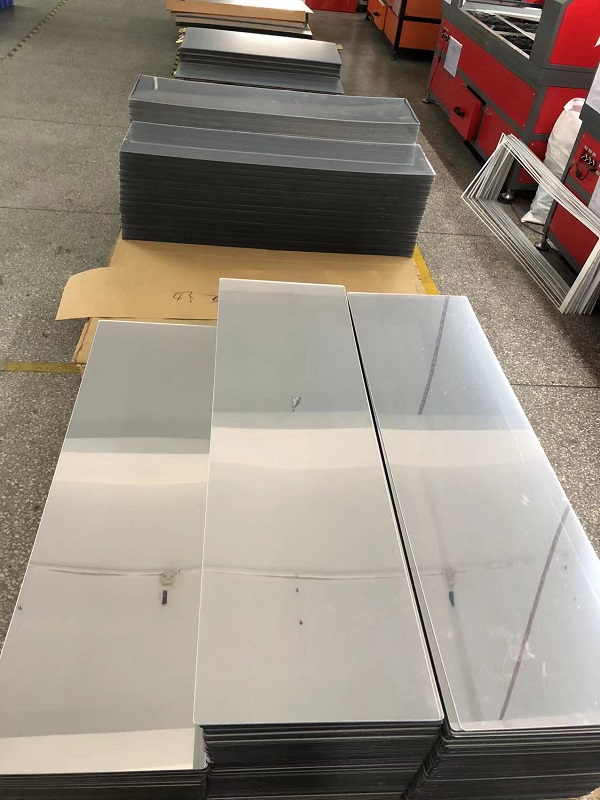 Laser cutting process
Compared with ordinary cutting machine, laser cutting machine is mainly characterized by the use of laser cutting, benefiting from saving space, saving the cutting area, and easy cutting according to drawings, all kinds of cutting images, even complex image, cutting are no problem.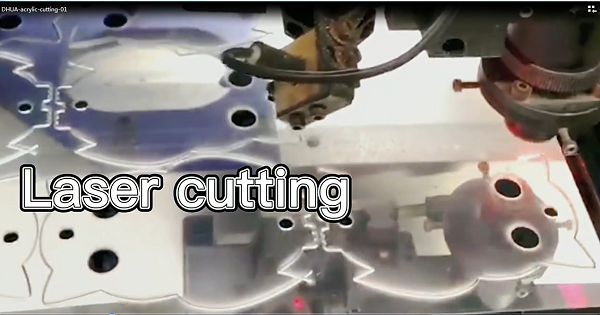 Thermoforming process
Acrylic as an thermoplastic offers the advantage that we can easily form it and give it a wide variety of shapes. All it needs is some heat. We call this process as thermoforming, also known as hot bending.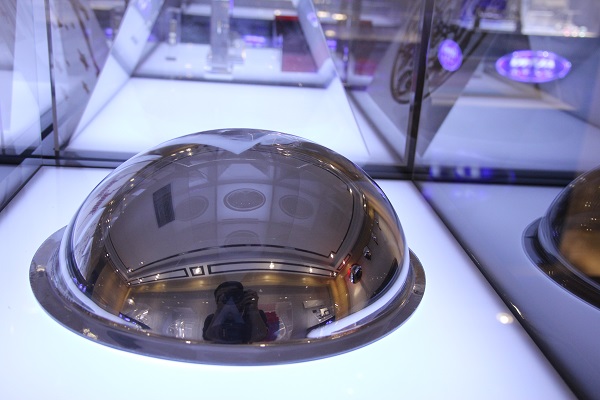 Screen printing process
Screen printing is the process of transferring ink onto the acrylic substrate through a mesh, using a squeegee/roller to fill the open apertures. Screen printing on acrylic has been applied widely on items that are made from acrylic materials. You can print full-color, photo-quality images, logos and text directly on acrylic mirrors.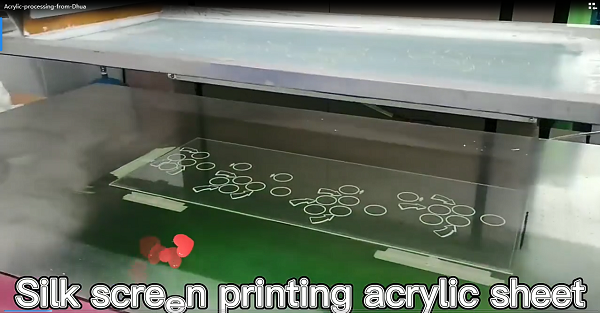 Blow molding process 
Blow molding process is a kind of thermoforming process, the method is mainly by blowing. After heat treatment, the acrylic sheet is blown out a hemisphere in the size required , and then fixed molding with the mold.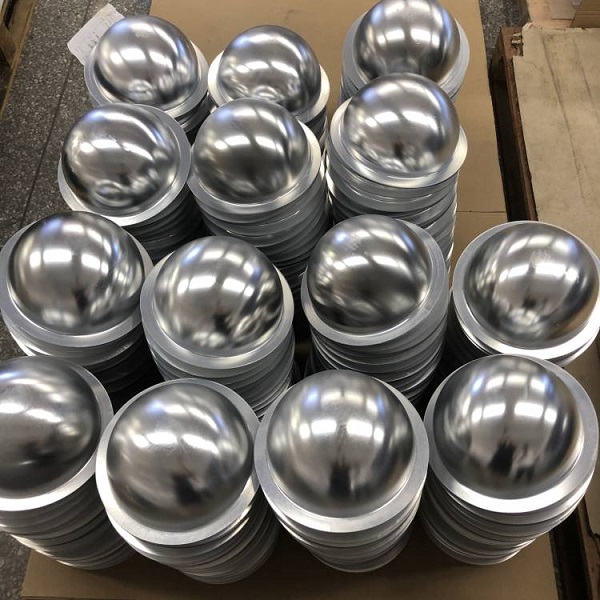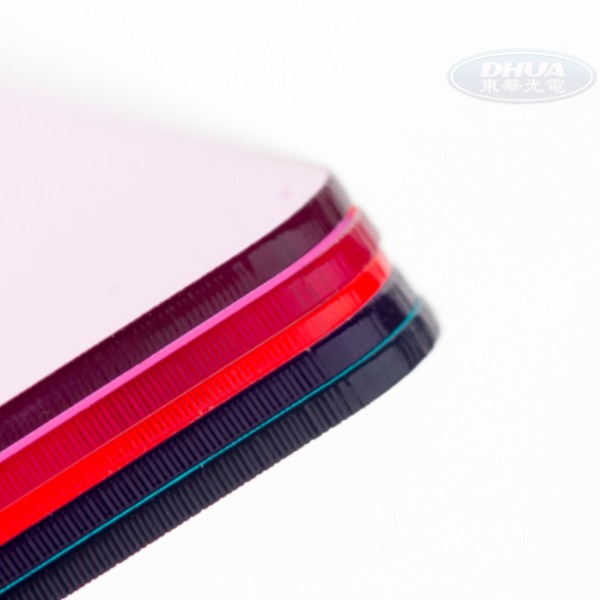 Grinding and polishing process
Grinding and polishing is  a process after cutting the acrylic mirror sheet or acrylic sheet. After cutting, the edge of the mirror might be rough, and some will cause poor visual effect. At this time, we need to use polishing tools to polish the surrounding of the acrylic sheet, make it smooth without hurting hands and make it look perfect.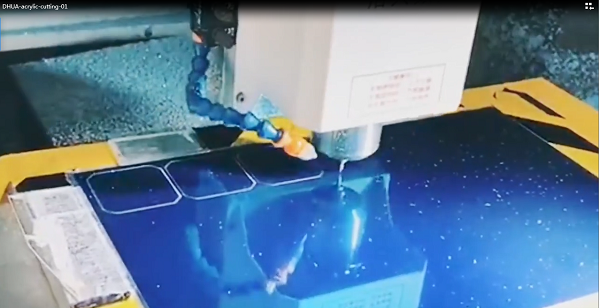 Carving process
Carving is a subtractive manufacturing/machining process in which the tool scrapes out the material from the workpiece to generate the desired shape object. Nowadays, caving process is normally done by a CNC router which is a computer-controlled cutting machine having a cutter attached to a rotating spindle to carry out the cutting process.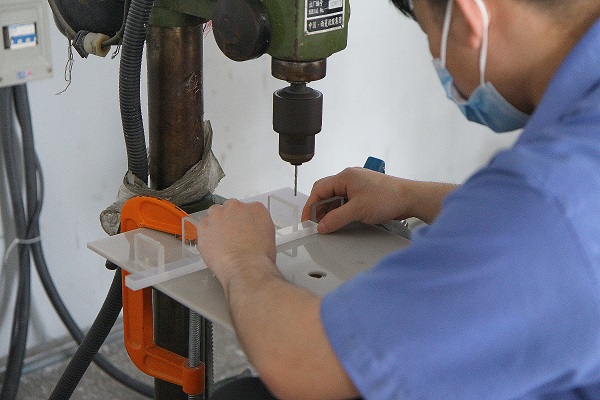 Drilling process
Acrylic drilling refers to the technique you use to create holes on an acrylic material to serve different purposes. When drilling an acrylic material, you will use a tool commonly known as a drill bit, which also varies in size. Acrylic drilling is common in most of the signage, decorative products, frame applications etc.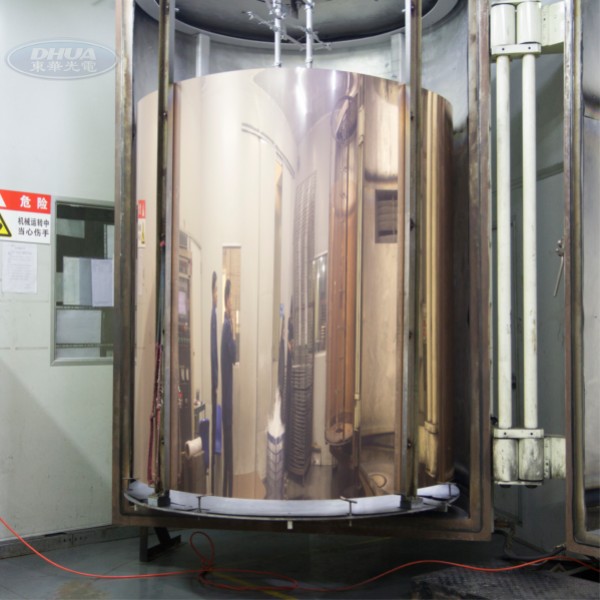 Vacuum coating process
Acrylic Mirror is made from a continually processed acrylic sheet and then created using a process of vacuum metalizing, in which the sheet is given a mirror finish backed by a durable protective coating. By the vacuum coating machine, we can make double-sided acrylic mirror sheets, semi-transparent acrylic see thru mirror, self adhesive acrylic mirror sheets.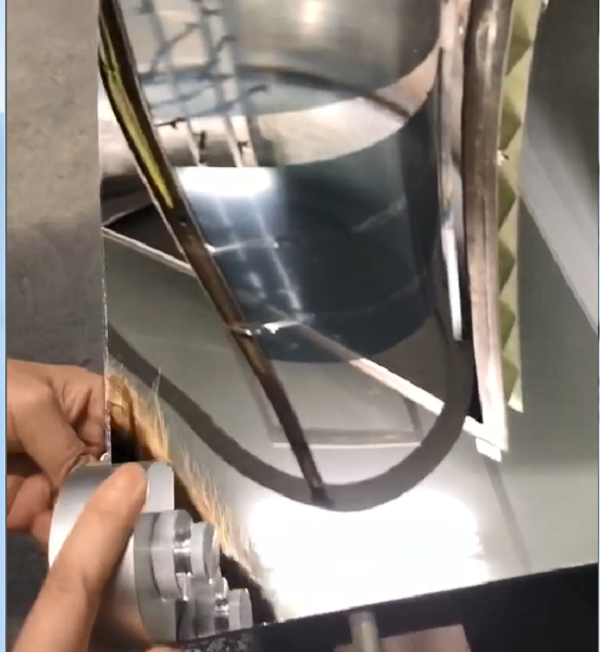 Inspection process
Besides basic visual inspection, and inspection of length, width, thickness, color and mirror effect for acrylic mirror sheet, there are more professional inspection to ensure quality of our acrylic mirror sheets, such as hardness test, wear-resistant Test, chromatic aberration test, impact test, bending test, adhesion strength test ect.
---
Post time: Nov-17-2022