Clear Transparent Perspex Plexiglass Acrylic Sheet
Product Description
Acrylic, also known as Plexiglass, is thermoplastics and often supplied in sheets as a lightweight or shatter-resistant alternative to glass. Clear Acrylic Sheets exhibit glass-like qualities—clarity, brilliance, and transparency—but at half the weight and many times the impact resistance of glass. It is easy to fabricate, bonds well with adhesives and solvents, and is easy to thermoform without loss of optical clarity.
Donghua mainly provide extruded acrylic sheet available in full sheets, cut-to-size sheets in various sizes, grades, and shapes.
Product Parameters
| | |
| --- | --- |
| Product Name | Clear Plexiglass Acrylic Sheet, Transparent Plastic Sheet – "PMMA, Lucite, Acrylite, Perspex, Acrylic, Plexiglas, Optix" |
| Long Name | Polymethyl Methacrylate |
| Material | 100% Virgin PMMA |
| Surface Finish | Glossy |
| Size | 1220*1830mm/1220x2440mm (48*72 in/48*96 in) |
| Thickness | 0.8 0.8- 10 mm ( 0.031 in – 0.393 in) |
| Density | 1.2g/cm3 |
| Opacity | Transparent |
| Light Transmission | 92% |
| Acrylic Type | Extruded |
| MOQ | 50 sheets |
| Delivery Time | 5-10 days after order confirmation |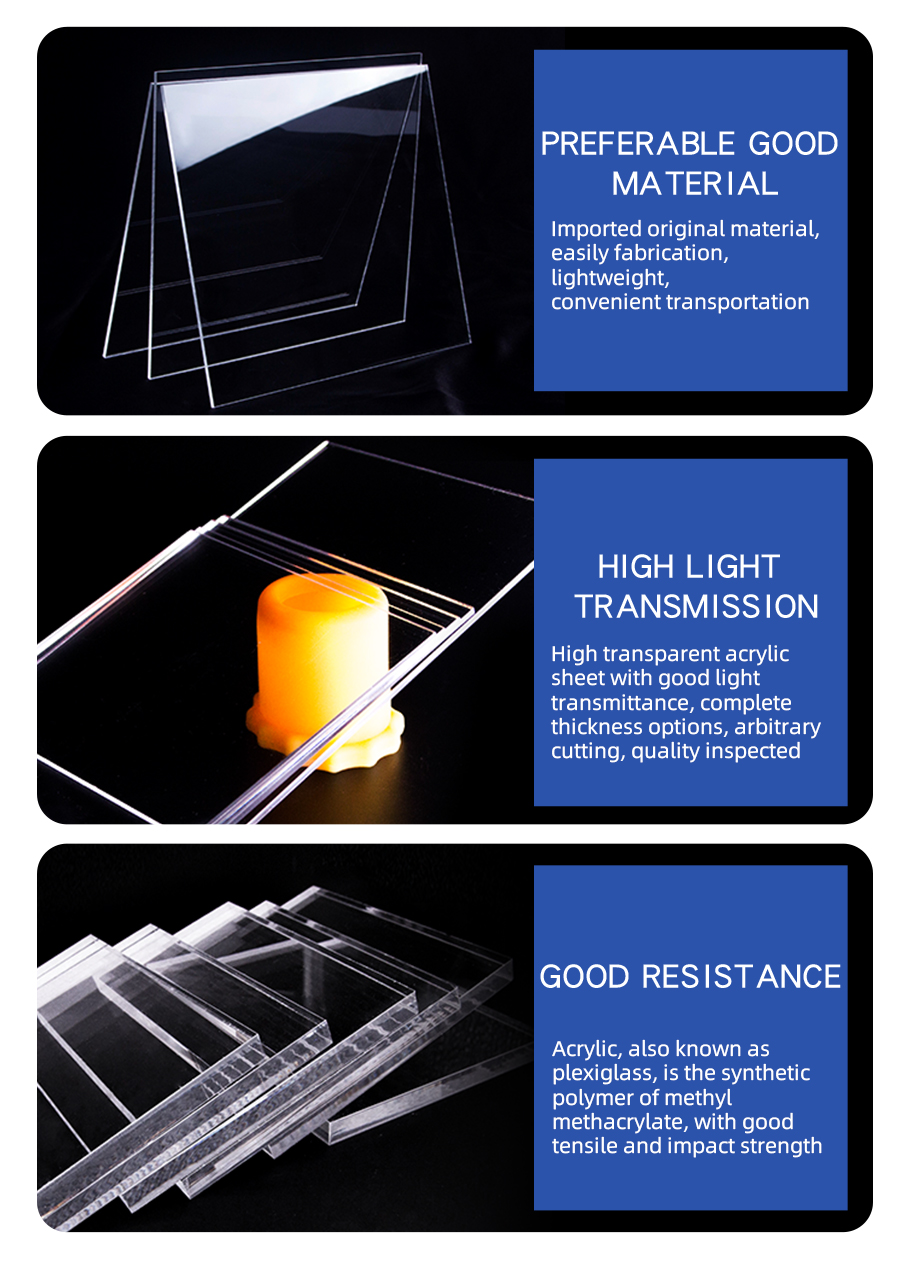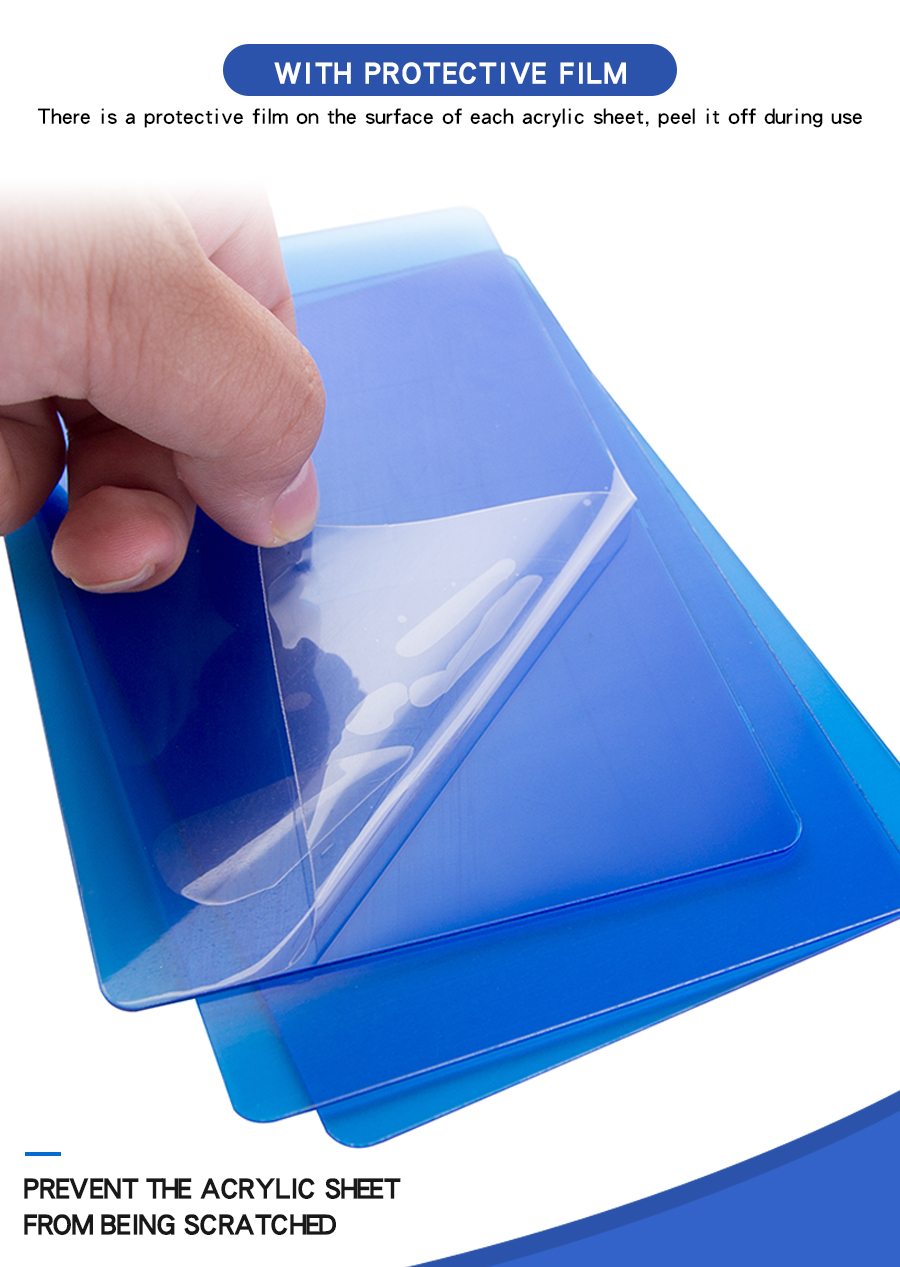 DHUA Acrylic Sheet Is Easily Fabricated
Our versatile acrylic sheet can be easily cut, sawed, drilled, polished, bend, machined, thermoformed and cemented.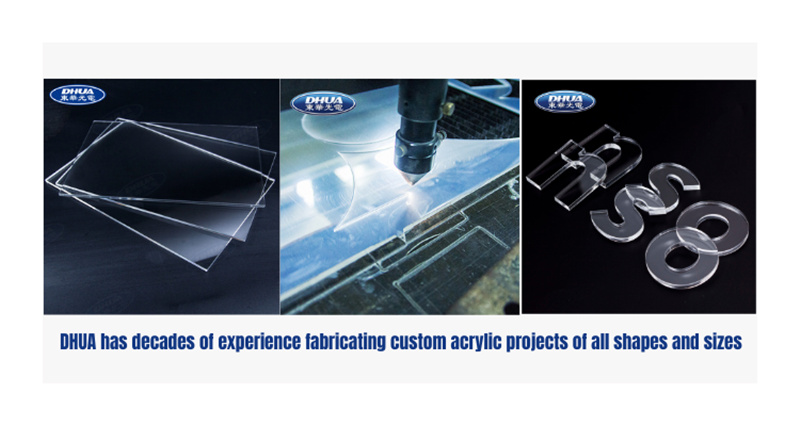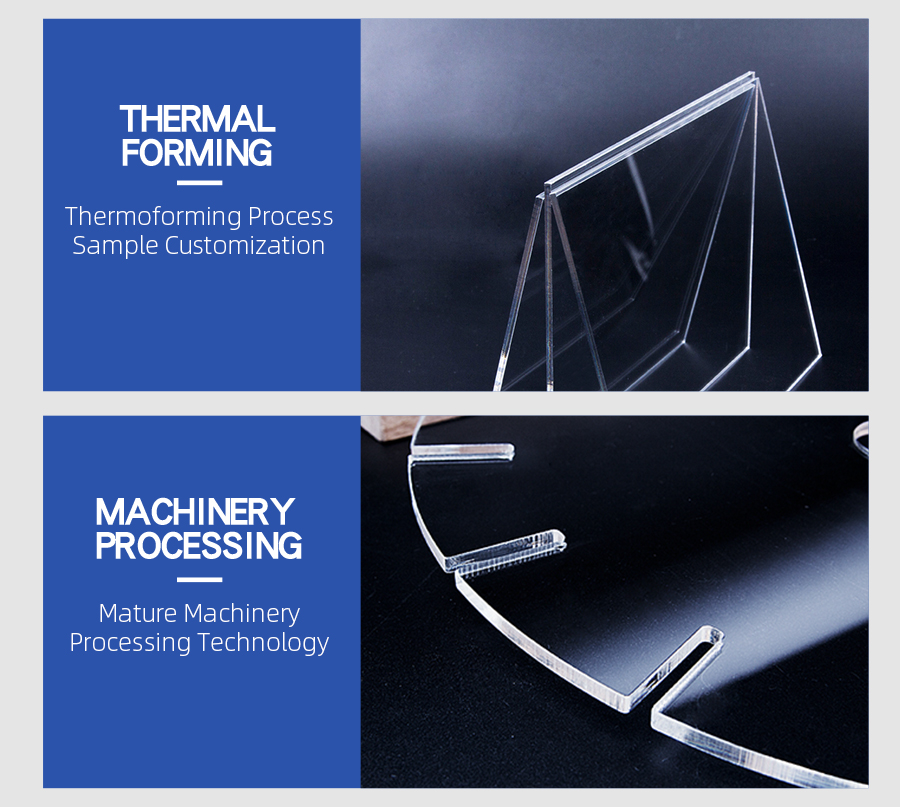 Dimension Information
Standard Cut-to-Size length and width tolerances are +/-1/8", but are typically more accurate. Please contact us if you need greater precision. Acrylic sheet thickness tolerances are +/- 10% and can vary throughout the sheet, but variations are typically less than 5%. Please refer to nominal and actual sheet thicknesses below.
0.06" = 1.5mm

0.08" = 2mm

0.098" = 2.5mm

1/8" = 3mm = 0.118"

3/16" = 4.5mm = 0.177"

1/4" = 5.5mm = 0.217"

3/8" = 9mm = 0.354"
Translucent, Transparent or Opaque Colored Acrylic Plexiglass Avalilable 
·  Transparent Acrylic Plexiglass = Images can be viewed through sheet (like tinted glass)
·  Translucent Acrylic Plexiglass = Light & Shadows can be seen through Sheet.
·  Opaque Acrylic Plexiglass = Neither light nor images can be seen through the sheet.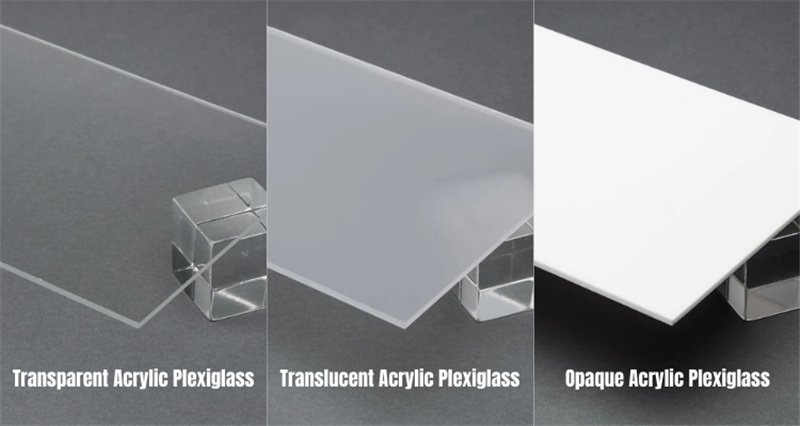 Applications
A versatile and all-purpose acrylic sheet with multi-functional properties, extruded acrylic sheet has s a wide range of applications in many residential, commercial, industrial, and professional uses.
Typical Applications: 
Glazing, guards & shields, signs, lighting, picture frame glazing, light guide panel, signage, retail display, advertising and point of purchase & sale displays, trade show booths and display cases, cabinet fronts and a variety of other DIY home projects. The listing that follows is merely a sample.
■ Point-of-purchase displays                      ■ Trade show exhibits
■ Map/photo covers                                    ■ Framing medium
■ Electronic equipment panels                   ■ Machine glazing
■ Safety glazing                                          ■ Retail display fixtures and cases
■ Brochure/ad holders                                ■ Lenses
■ Splash guards                                          ■ Lighting fixture diffusers
■ Signs                                                        ■ Transparent equipment
■ Models                                                      ■ Sneeze guards
■ Demonstration windows and housings     ■ Equipment covers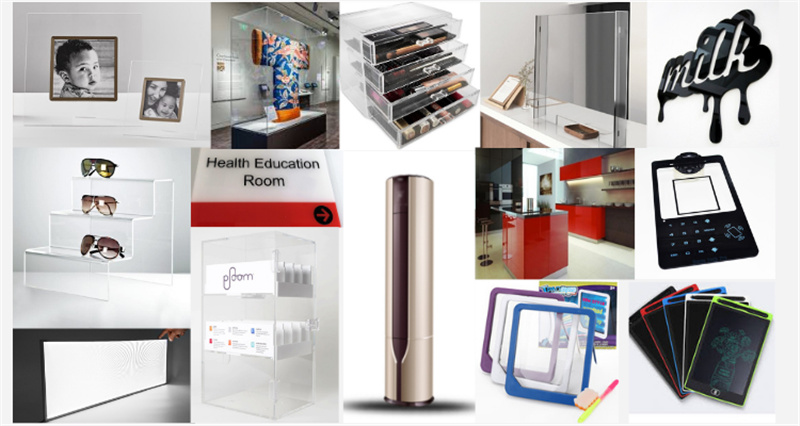 Production Process
Extruded acrylic sheet is produced by an extrusion process. Acrylic resin pellets are heated to a molten mass which is continuously pushed through a die, the position of which determines the thickness of the sheet produced. Once through the die, the molten mass looses temperature and can be trimmed and cut to the required sheet sizes.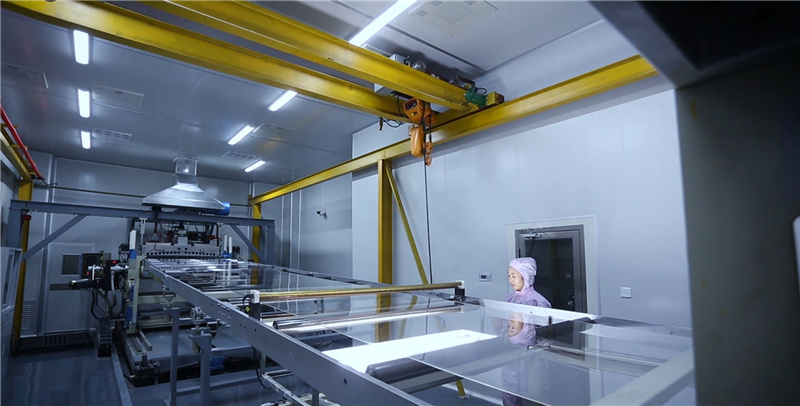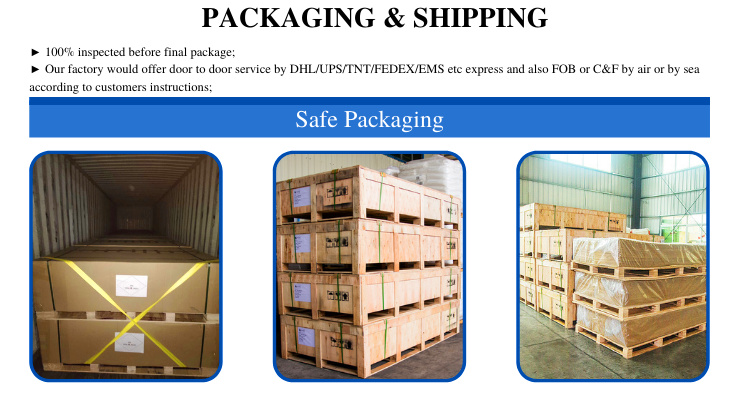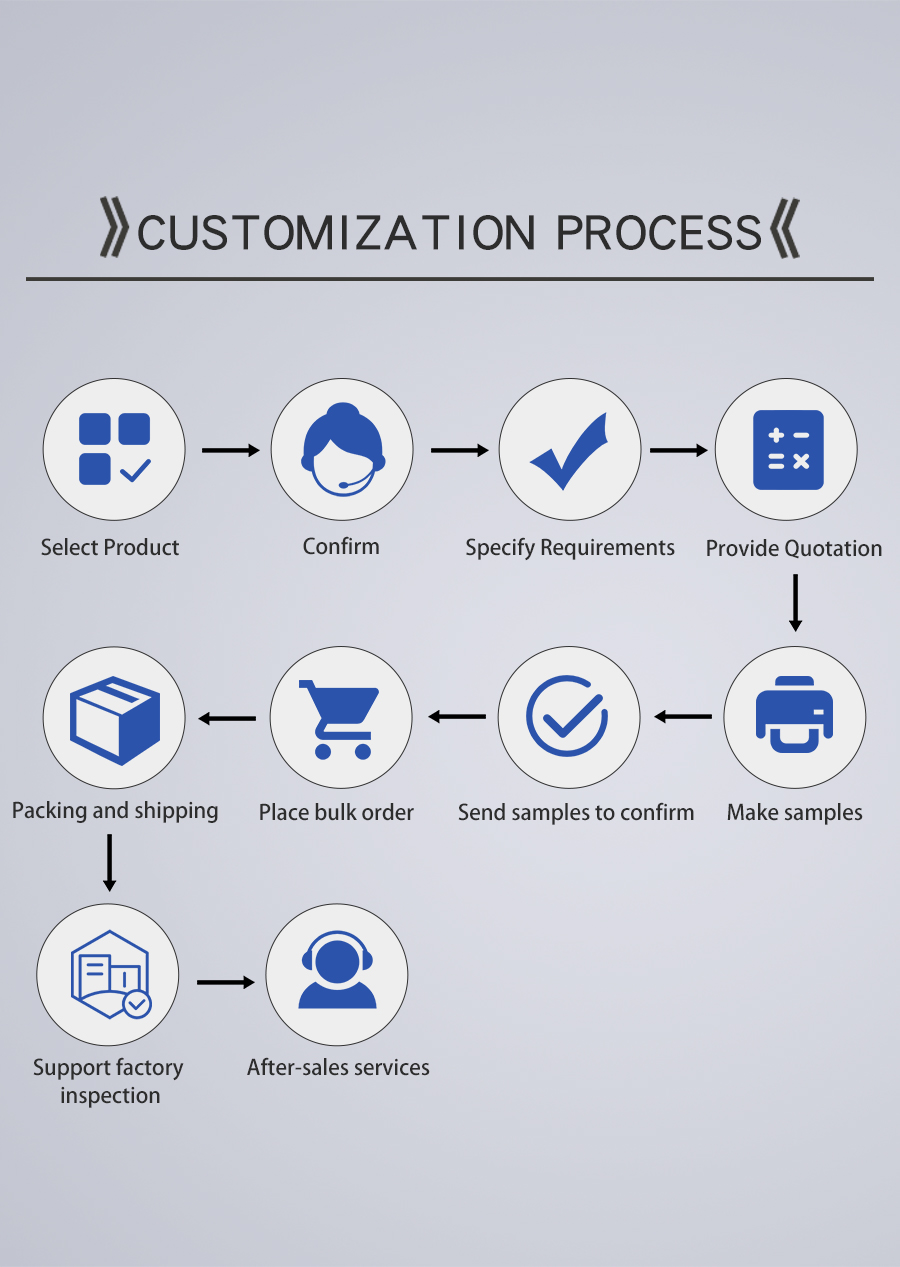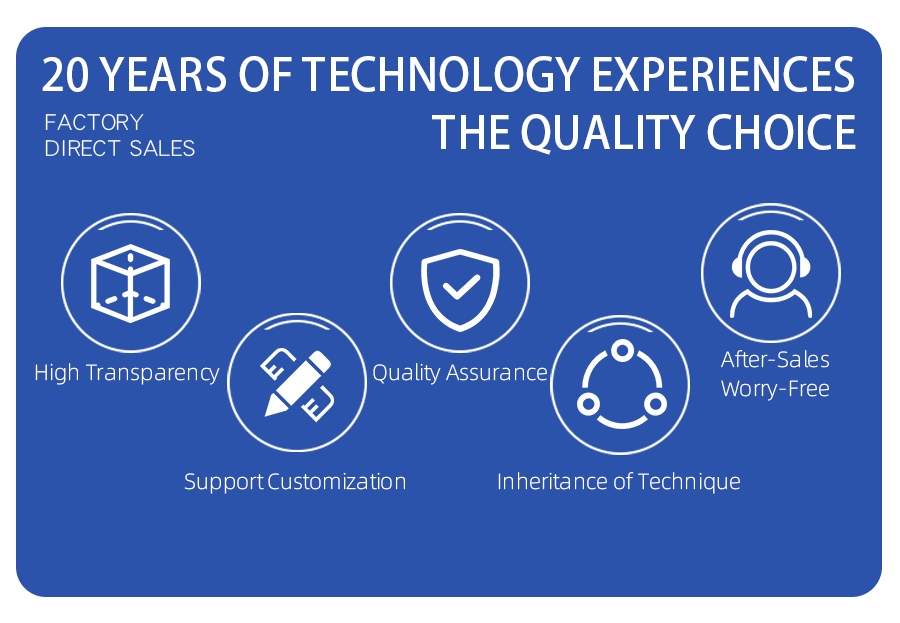 Verified Supplier, Quality Assurance
Strong supply ability: Our factory covering an area of 25000 square meters has a monthly production capacity of 15 million tons, which are exported to more than 80 countries around the world such as Europe, America, Middle East, Australia ect.
Independent R&D: One-stop design and production; Support processing & customization; 1000+ models of independent research and development
Worry-free services: Small business accepted, one-stop shopping and processing service, quality assurance of high quality, quick feedback to any problem, favorable offer of EXW, FOB and CIF. and ensure on-time, in-full delivery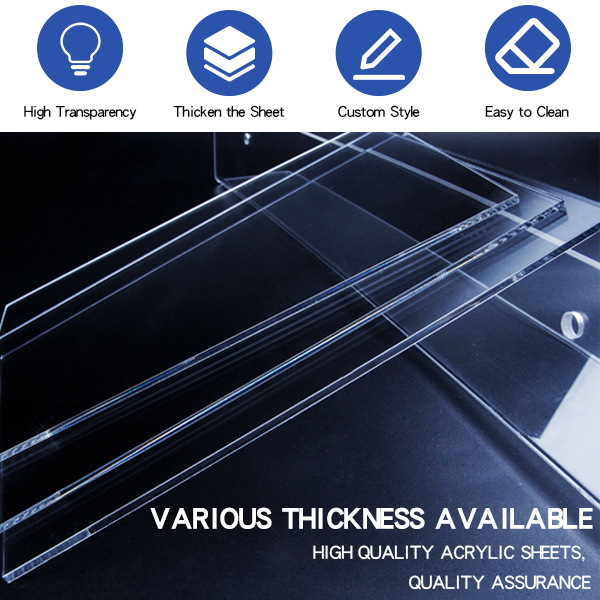 Write your message here and send it to us