Product Details
Acrylic has gained in popularity over glass for framing in recent years with good reason. 
● It's shatterproof and lightweight, in contrast to glass. This characteristic makes acrylic preferable for photographers that work with children and families - especially babies. Hanging a frame with an acrylic panel in a nursery or playroom is far safer than the glass alternative, as it is less likely to hurt anybody should it fall.
● Additionally, the shatterproof and lightweight nature makes acrylic ideal for shipping. We recommend custom frame acrylic for fine art exhibitions because it is 1/2 the weight of glass and is virtually unbreakable. Making it easier and safer to transport and ship artwork for exhibitions.
● Itis durable. It won't cause the frame to bow over time. So it's the preferred material when hanging large-scale artwork and for storage.
Applications
Clear acrylic is the most common option for everyday framing applications. It is the least expensive of the acrylic family, and it will give you up to 92% light transmission for an optically clear image.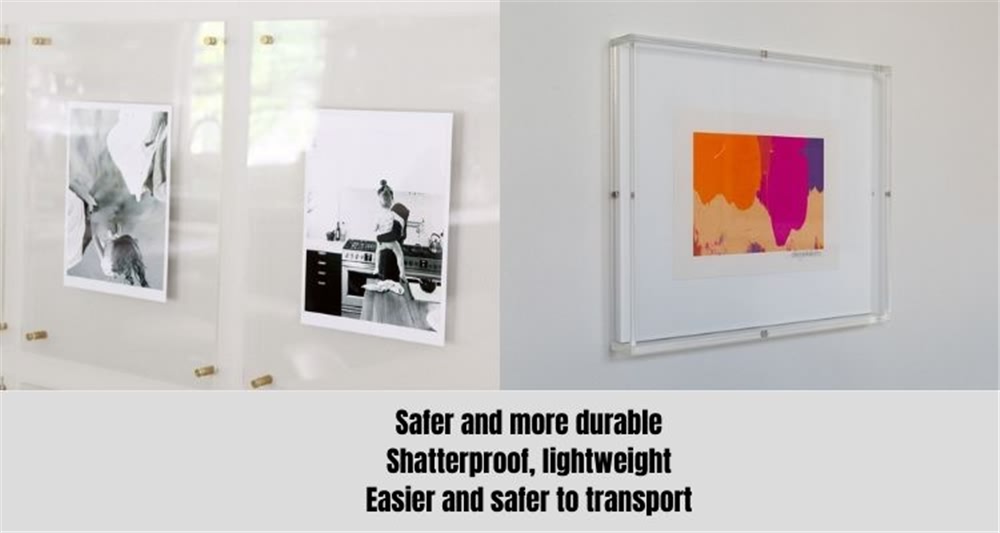 Write your message here and send it to us