Custom-Made Colored Acrylic Sheets
Product Description
Colored acrylic (plexiglass) sheets are lightweight, durable, impact resistant, and offer many aesthetic qualities. These acrylic sheets are easy to fabricate,can be glued, laser cut, drilled, engraved, polished, heated and bent at different angles, they enable us to fabricate any size and any color into appealing commodities. 
Dhua offers up a wide array of Colored Plexiglass Acrylic Sheets. Standard tinted colors include red, orange, yellow, green, brown, blue, dark blue, purple, black, white and a spectrum of colors.  All can be cut-to-size and are well suited for laser cutting, which makes fabrication of signs, point-of-purchase displays, and lighting designs easy and efficient.
| | |
| --- | --- |
| Product Name | Colored acrylic sheet- "PMMA, Lucite, Acrylite, Perspex, Acrylic, Plexiglas, Optix" |
| Long Name | Polymethyl Methacrylate |
| Material | 100% Virgin PMMA |
| Size | 1220*1830mm/1220x2440mm (48*72 in/48*96 in) |
| Thickness | 0.8 0.8 - 10 mm ( 0.031 in - 0.393 in) |
| Density | 1.2g/cm3 |
| Color | Red, orange, yellow, green, brown, blue, dark blue, purple, black, white ect. Custom color available |
| Technology | Extruded production process |
| MOQ | 300 sheets |
| Delivery Time | 10-15 days after order confirmation |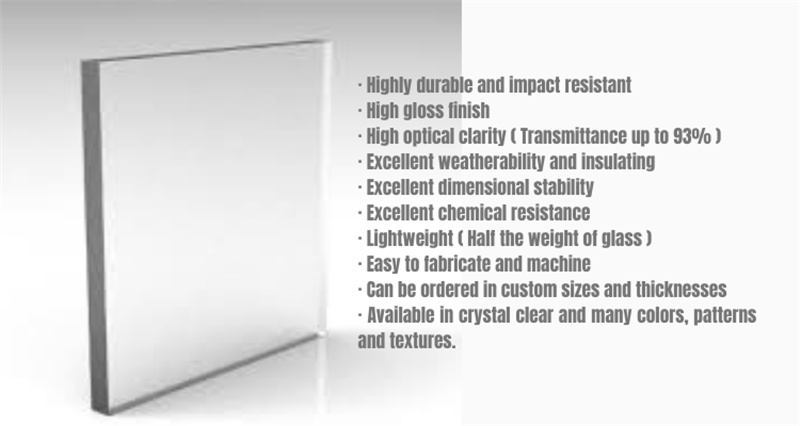 Product Details
DHUA Has Colored Acrylic Sheets Available in Custom Sizes and Hues
DHUA custom colored acrylic sheet products are custom-made, decorative plastic sheet materials and are available in a multitude of colors.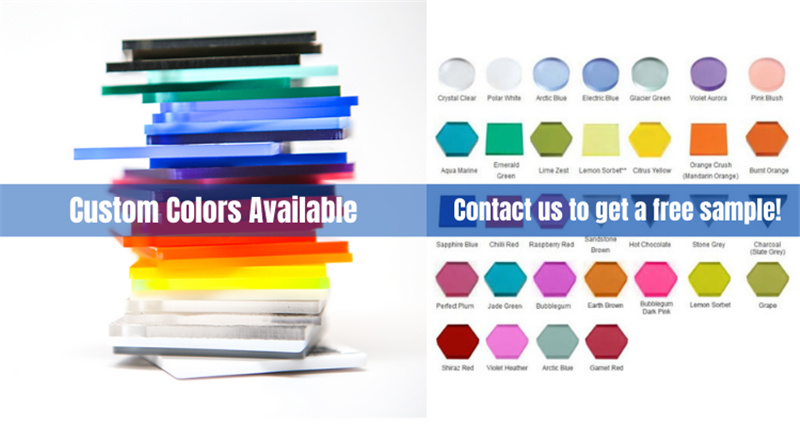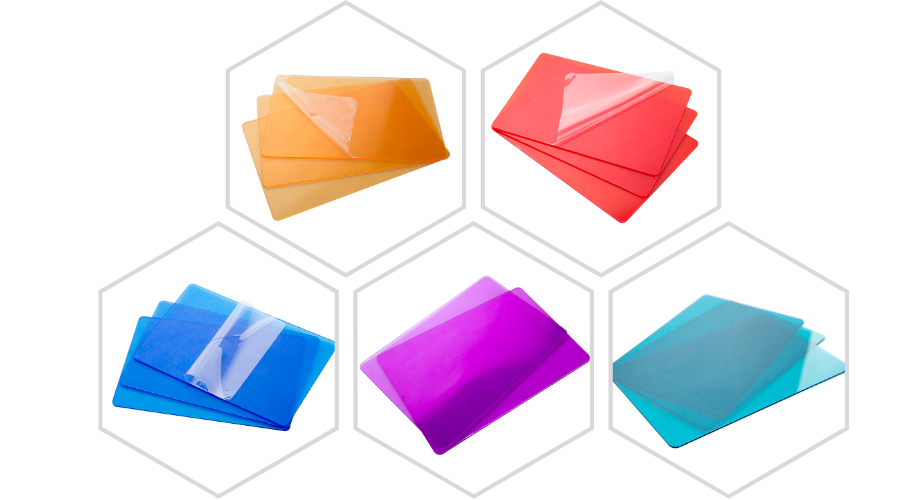 DHUA Acrylic Sheet Is Easily Fabricated 
Our versatile acrylic sheet can be easily cut, sawed, drilled, polished, bend, machined, thermoformed and cemented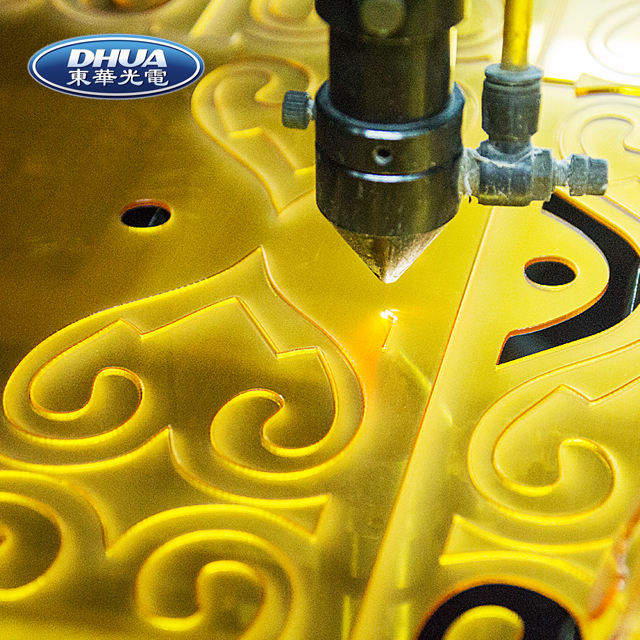 Translucent, Transparent or Opaque Colored Acrylic Plexiglass Avalilable 
We offer colored plexiglass acrylic sheets in a wide spectrum of transparent, translucent, and opaque colors.
·  Transparent Acrylic Plexiglass = Images can be viewed through sheet (like tinted glass)
·  Translucent Acrylic Plexiglass = Light & Shadows can be seen through Sheet.
·  Opaque Acrylic Plexiglass = Neither light nor images can be seen through the sheet.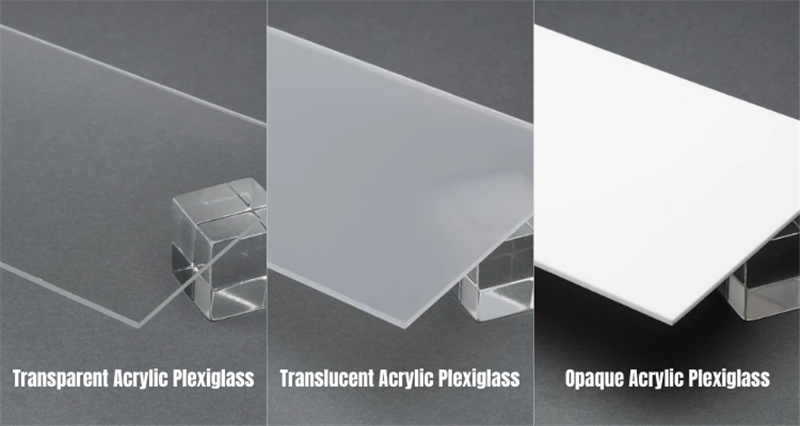 Applications
A versatile and all-purpose acrylic sheet with multi-functional properties, extruded acrylic sheet has s a wide range of applications in many residential, commercial, industrial, and professional uses.
Typical Applications: 
Glazing, guards & shields, signs, lighting, picture frame glazing, light guide panel, signage, retail display, advertising and point of purchase & sale displays, trade show booths and display cases, cabinet fronts and a variety of other DIY home projects. The listing that follows is merely a sample.
■ Point-of-purchase displays                       ■ Trade show exhibits
■ Map/photo covers                                     ■ Framing medium
■ Electronic equipment panels                     ■ Machine glazing
■ Safety glazing                                            ■ Retail display fixtures and cases
■ Brochure/ad holders                                  ■ Lenses
■ Splash guards                                            ■ Lighting fixture diffusers
■ Signs                                                          ■ Transparent equipment
■ Models                                                       ■ Sneeze guards
■ Demonstration windows and housings      ■ Equipment covers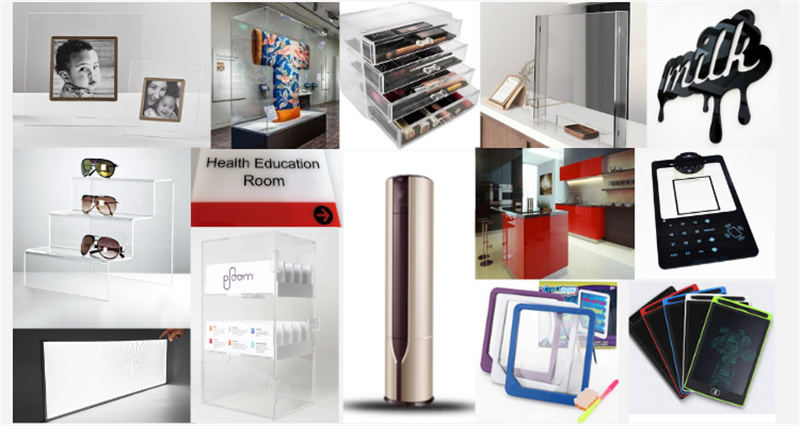 Production Process
Extruded acrylic sheet is produced by an extrusion process. Acrylic resin pellets are heated to a molten mass which is continuously pushed through a die, the position of which determines the thickness of the sheet produced. Once through the die, the molten mass looses temperature and can be trimmed and cut to the required sheet sizes.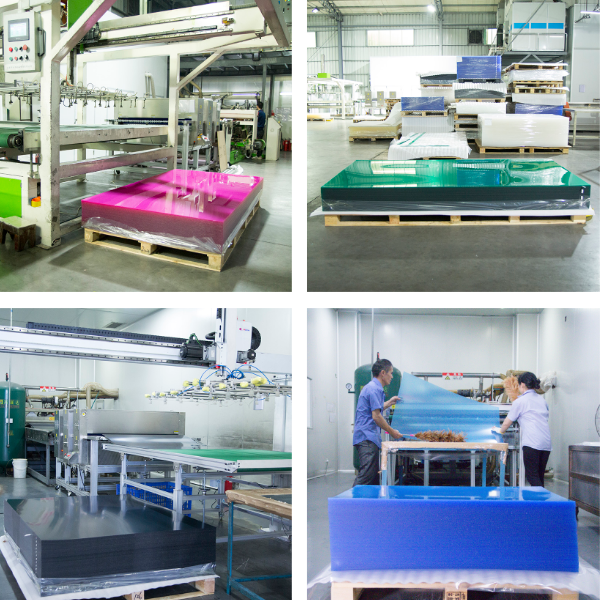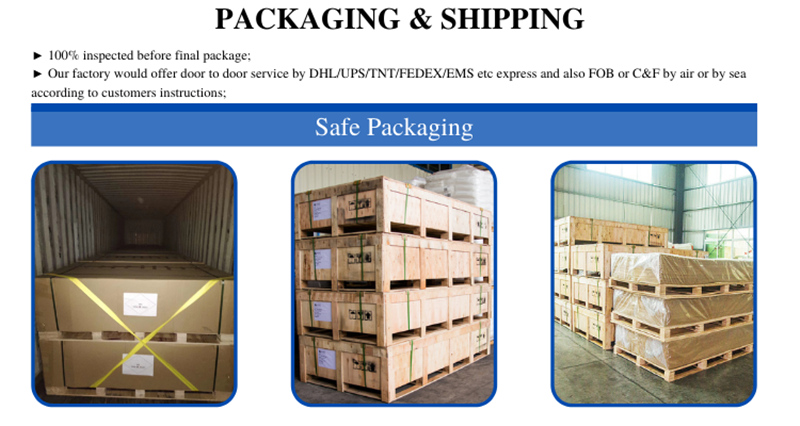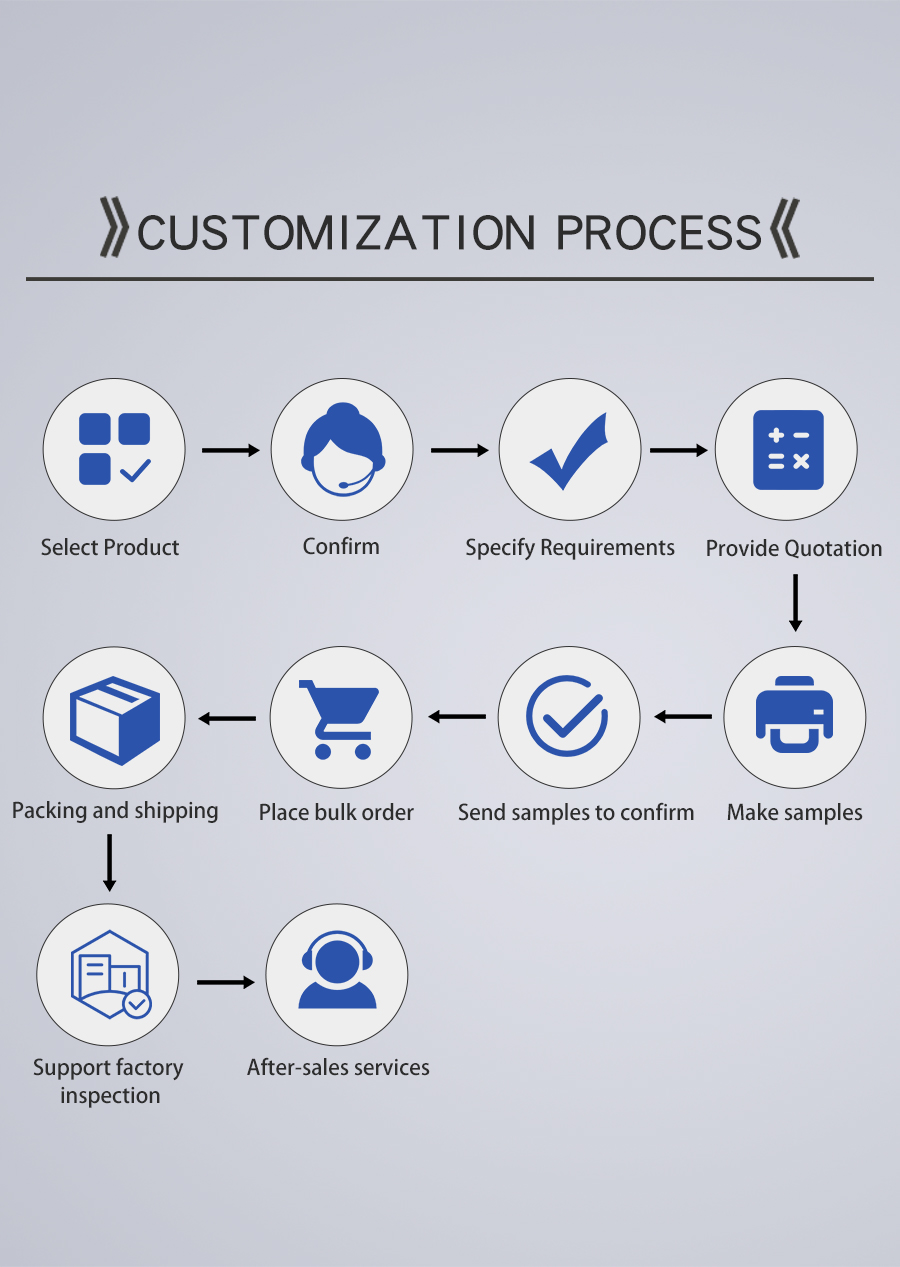 Write your message here and send it to us